2014
Partnership between Gasprojectengineering JSC and Sakhalin Energy LLC
Partnership between Gasprojectengineering JSC and Sakhalin Energy LLC started in 2014 and aimed at increasing Russian content in engineering services.
2017
Replacing PSNS with a Russian company
Along with other process operations we started 2017 with project aimed at replacement of then acting contractor Production Services Network Sakhalin (WOOD Group, the UK) with a Russian company. The initial plan included a step-by-step substitution of expatriate engineers by national ones for 10 years. However, we managed to shorten this period by half, thus demonstrating our performance potential and wide range of competency to our Client.
2021
Establishment of GPE Sakhalin LLC
GPE Sakhalin LLC was formed as an independent legal entity in June 2021. Henceforth, a new stage in the history of the company began.
Signing Agreement on Partnership with the Sakhalin Government
September 2021. The Company signed an Agreement on Partnership with the Sakhalin Government under Far Eastern Energy Forum involving active participation of GPE Sakhalin LLC in investment projects that are implemented in the region. Thus, the company demonstrated not only their commitment to enlarging the business, but also their involvement in social and economic projects by generating employment and driving up tax revenues.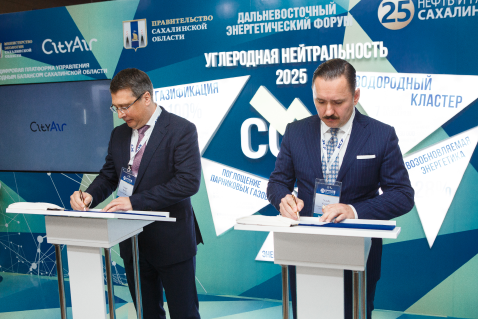 2022
Signing a 10-year Contract with Sakhalin Energy LLC
July 2022. GPE Sakhalin LLC signed a 10-year Contract with Sakhalin Energy LLC for rendering services on upgrade and modification of Sakhalin-2 Project process sites, which includes engineering services for both onshore and offshore project sites like oil and gas platforms, onshore processing facility, booster station, main pipeline and LNG plant.